Short Lease Flats In London
If you are trying to sell a property with a short lease you will be aware that it may be difficult to sell particularly if the lease has reached a level where the a buyer can get a mortgage secured against the flat. This tends to be the case where leases are under 80 years. If the lease is lower than 70 years it will be very difficult to sell unless it is discounted. We have been buying these types of leases for many years and have build up a good reputation amongst agents and solicitors because we are dependable buyers. We specialise in the acquisition of all types of short lease flats and have cash funds available for fast completions.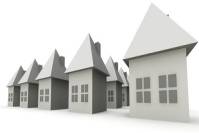 Leases Under 50 Years Always Required
If you have a short lease flat that has a fifty year lease that you are struggling to sell because your freeholder is asking too much money for a lease extension we will consider buying your flat from you. This type of transaction can happen quickly and an be the difference between you moving home or staying where you are. At some point you are going to have to extend your lease and it is better to do this sooner rather than later. The longer you leave it the more expensive it is going to be. As house prices increase so will the cost of your lease extension. If you would like to discuss your property with us please give us a call.